We are launching our online chef's platform digitalizing all our full-time programs of Pastry & Culinary programs. The programs are pre recorded where you can actually explore everything that we teach to our full-time students. From basic to the advance level, in a step by step structured way. The program is conducted by our in-house chefs, World Pastry Champions, Asia Pastry Champions and Master chefs who conduct classes in our campus as well travel round the world sharing their knowledge and skills. This program is suitable for professionals, teachers, students, home bakers and enthusiasts.
Let's start with the basic chocolate making!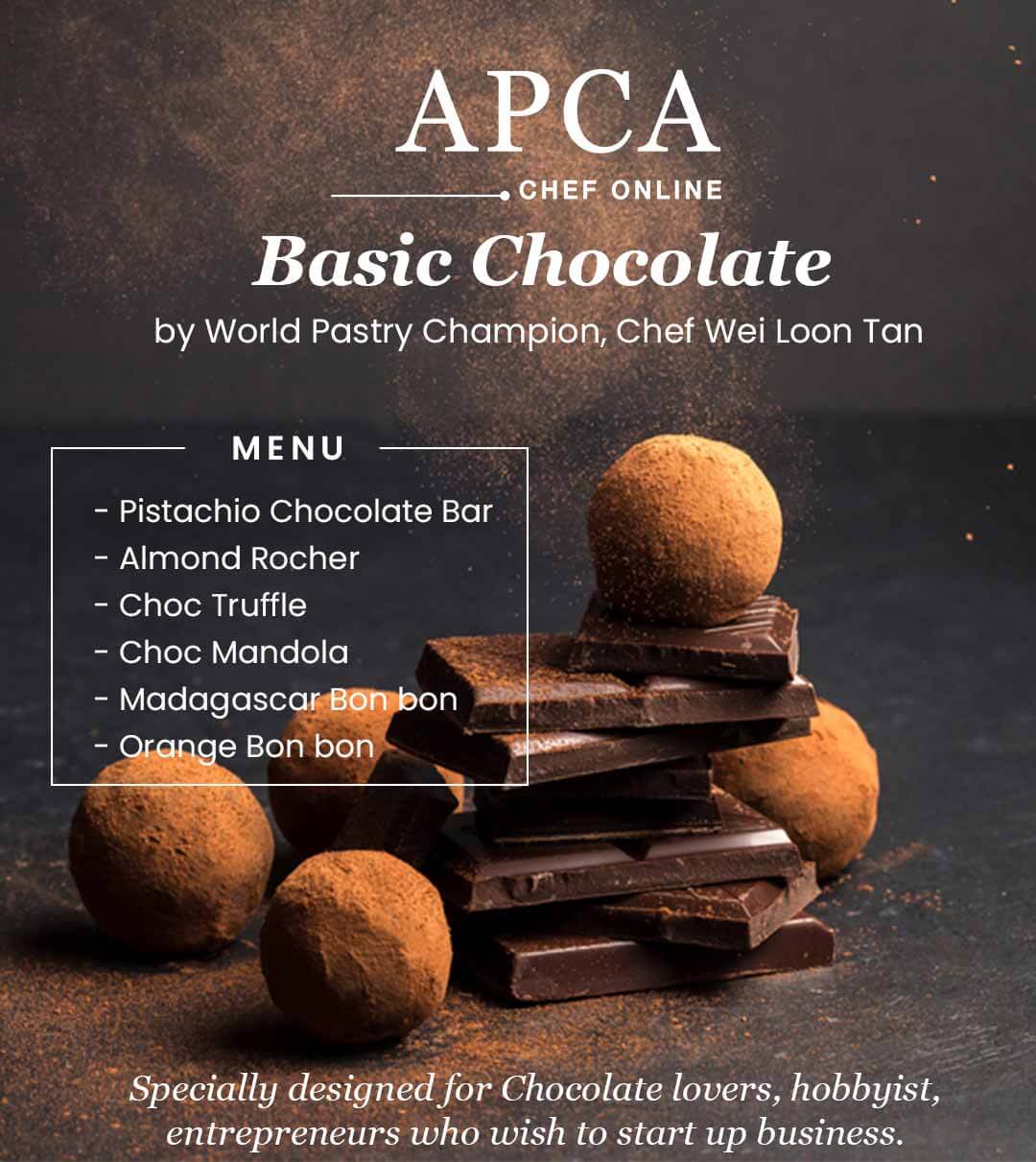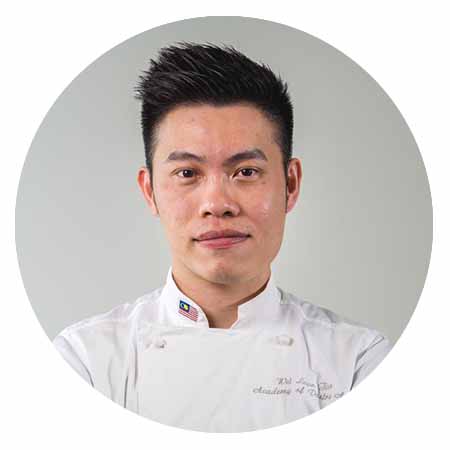 Chef Tan Wei Loon is World Pastry Champion 2019 (Coupe du Monde de la Patisserie) Asian Pastry Champion 2018 and 2014, undisputedly one of the Best Pastry Chefs in Asia. He is APCA Malaysia Director of Pastry Studies. He has represented the Malaysian National Team in many International Pastry competitions. His special skills are Modern French Pastry, Sugar Art, Airbrush Techniques, Chocolate Displays and Chocolate and Praline making. He competed for Coupe Du Monde 2015 Sirha and ranked 4th in the World. He is the Coach of Malaysian National Team competing in World Pastry Cup 2017 Lyon. Chef Tan travels all over the world conducting workshops for Pastry schools and Pastry Professionals.
Fees:
Full website - Php 10,000 for 1 year subscription
6 topics- Php 3,600
1 topic- Php 800
Frequently asked questions
1
Where can I get the video?
During the soft launching period, registered students will get an invitation link and added to a Facebook closed group. All the videos and materials had been uploaded and sequenced in the group, so students can watch / re-watch it anytime at your convenience.
2
What if I have question to ask regards to the recipe?
You can leave your question under the video or post and our team will get back to you as soon as possible
Stay tuned for more online classes!
Please fill out form below.