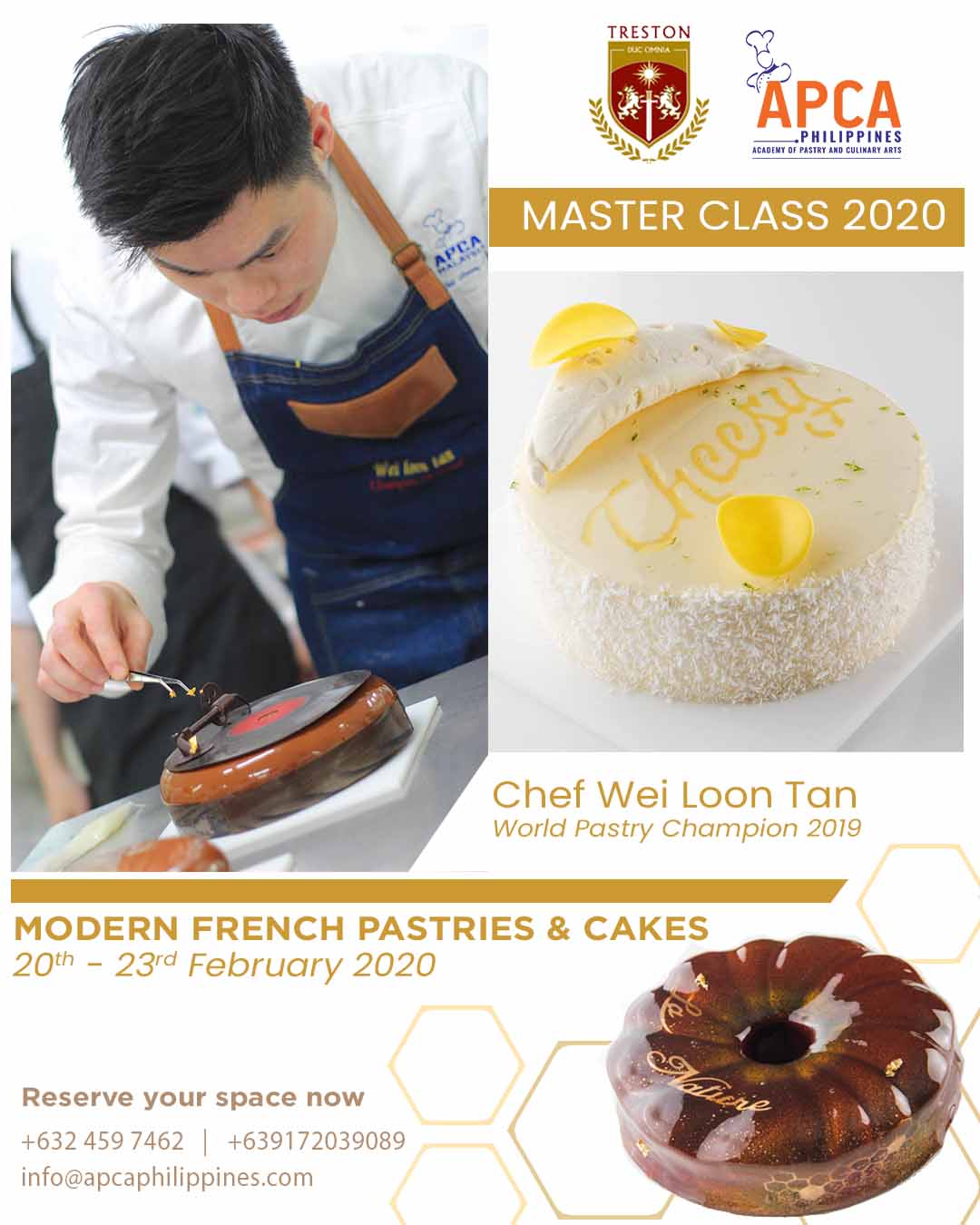 Modern French Pastries and Cakes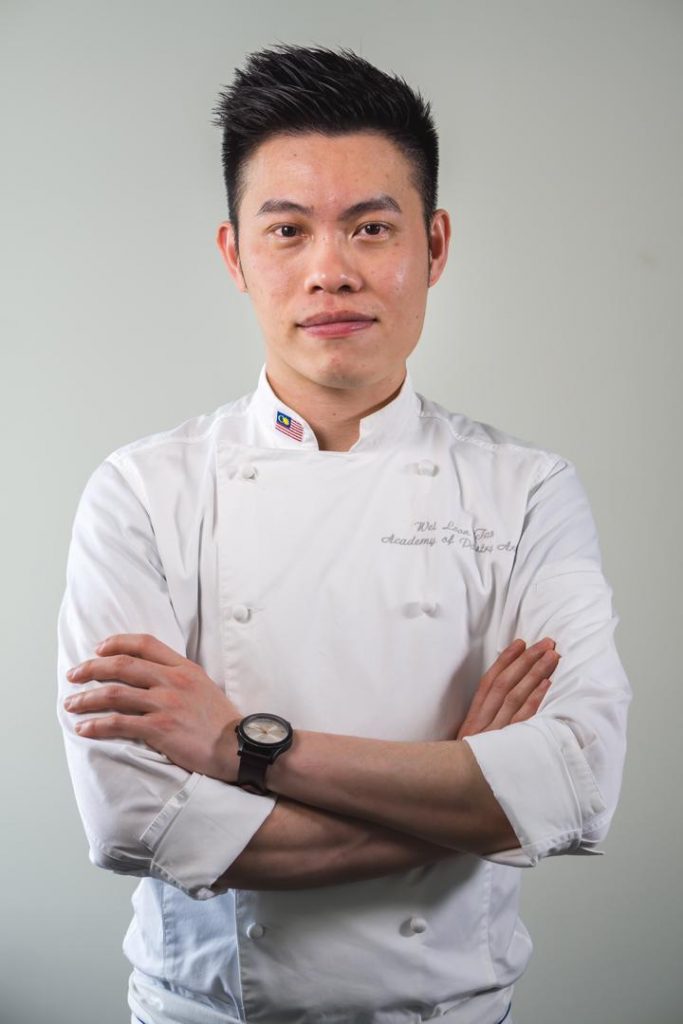 Chef Tan Wei Loon is World Pastry Champion 2019 (Coupe du Monde de la Patisserie) Asian Pastry Champion 2018 and 2014, undisputedly one of the Best Pastry Chefs in Asia.
He has represented the Malaysian National Team in many International Pastry competitions. His special skills are Modern French Pastry, Sugar Art, Airbrush Techniques, Chocolate Displays and Chocolate and Praline making.
He competed for Coupe Du Monde 2015 Sirha and ranked 4th in the World.
Chef Tan travels all over the world conducting workshops for Pastry schools and Pastry Professionals.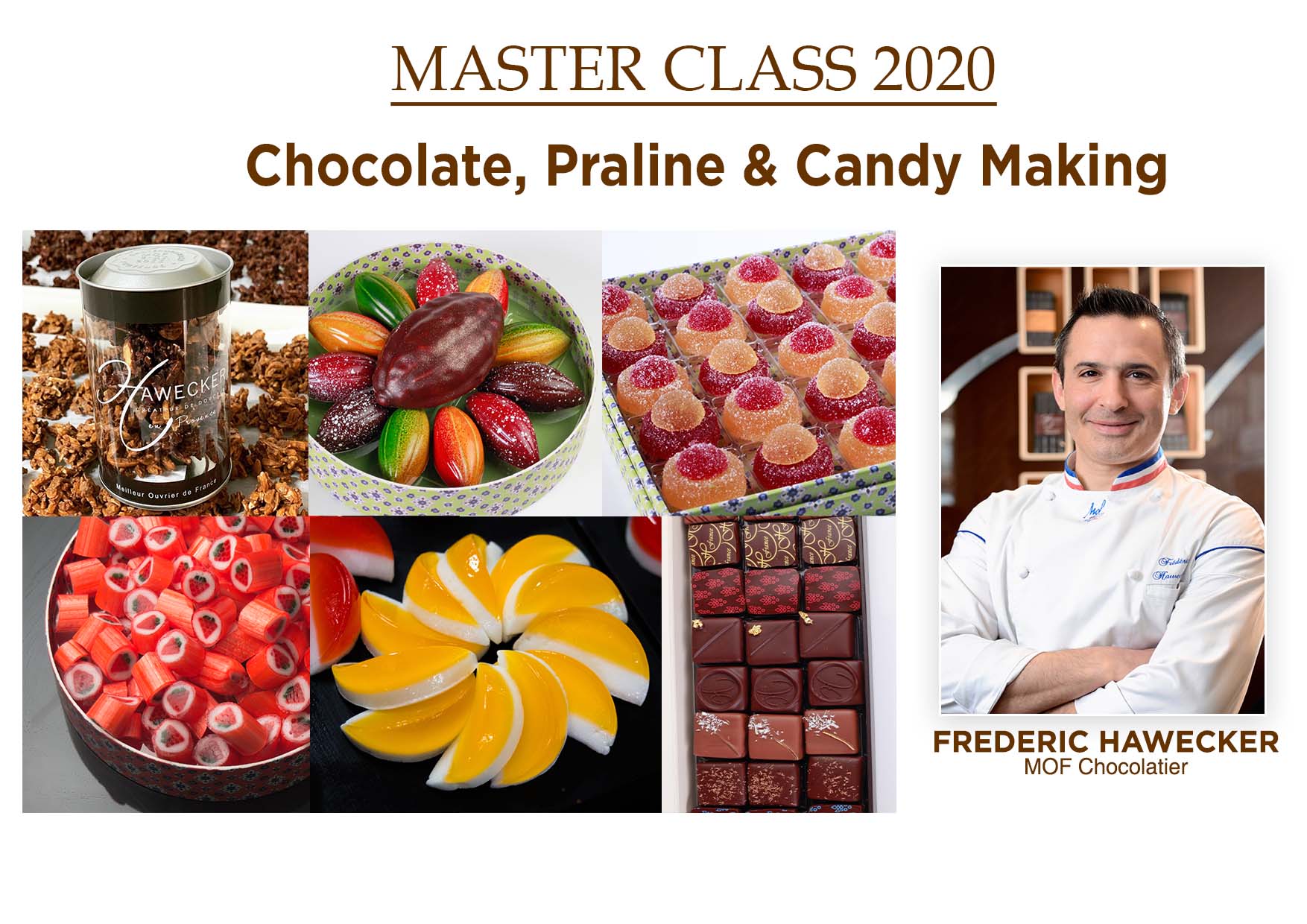 Chocolate, Praline and Candy Making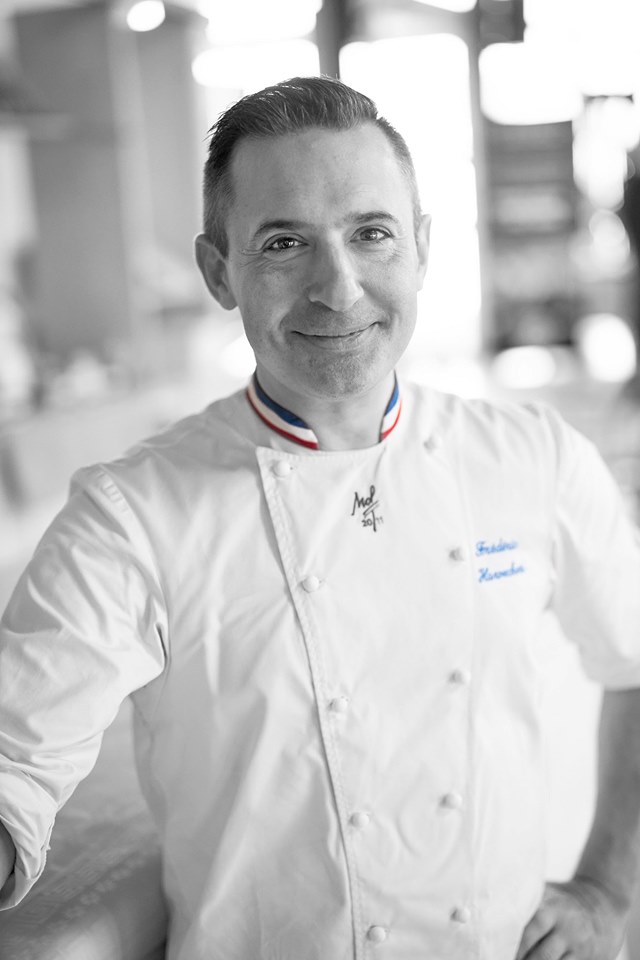 Frédéric Hawecker, after having practiced through France as "a compagnon du devoir" during 7 years, worked as an assistant to the ENSP training staff in Yssingeaux for 1 year. During this time, he started the high level competitions:
2000- trophée Pascal Caffet (1rst Price)

2001-Nantes serbotel, 2nd (qualification grand prix international de chocolaterie Sibenaler)

2002- 1st artistic price grand prix international de chocolaterie Sibenearsaler and other regional compétitions in chocolat like Annecy, Marignane, Dijon….

2007-finalist MOF chocolatier

2011-finalist Mof chocolatier et laureate
In 2002, whith his brother Guillaume, he takes over a centenarian Pastry-Chocolate shop in Chateaurenard, a city in the heart of Provence.
Frédéric also works as a consultant for the Chocolaterie de l'Opéra also situated in Chateaurenard, a Partner since his beginnings in 2002.
With them, he presents many démonstrations across the word (Middle Est, Asie, Europe…). Expert in the preparation of the ganaches and technology, he acts as a consultant for firms for the development of new products or the improvement of existing receipes.
Frédéric also teaches in Professional schools in France and through the world.
Have Any Question? Ask Us NOW!