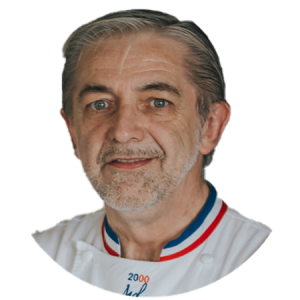 MOF Chef Jean-François Arnaud is an International consultant in Pastry & Bakery since 2006. He is based in Malaysia from where he travels all over Asia and Middle East to conduct training and workshops for professional pastry chefs. He is MOF 2000 which means One of the best Craftsman of France in Pastry and Confectionery. He has been associated with best Pastry chefs and publications of the world like Thuriès Gastronomie Magazine for whom he created monthly recipes for 10 years, Bakery & Pastry Magazines Asia & North America.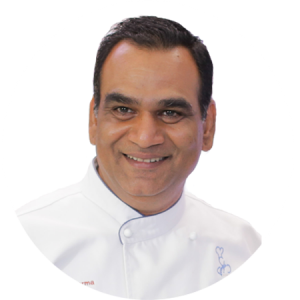 With a bachelors degree in the Hotel Management, Chef Niklesh started his career in the field of Pastry & Bakery. With more than 20 Years work experience in Hotels, he is an award-winning Pastry chef with a great record of Opening Hotels, Renovations, and upgradings of Pastry Kitchens He has worked in many luxury hotels and resorts, the last being the Renaissance Kuala Lumpur Hotel. He is meticulous planner, with strong hands in approach in per openings and managing of big Operations, Distributions and Events.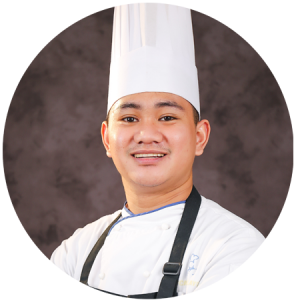 Chef Anthony, a young chef inclined to pursue innovation in Pastry through his work of art and edge in Academy in 2018. He once worked at Marriott Hotel Manila. His Chocolate Display won Bronze at the Philippine Culinary Cup 2015. He was able to acquire the Best Display in Asian Pastry Cup 2016. He was one of the Representative of the Philippines for SIGEP: Juniores Campionato Mondiale Pasticceria 2017 (Junior Pastry Cup). He participated once again at the Asian Pastry Cup 2018. He specializes in Chocolate Showpiece and Pralines, Plated Desserts, Verrines, and Signature Cakes. He is currently handling classes in APCA Philippines.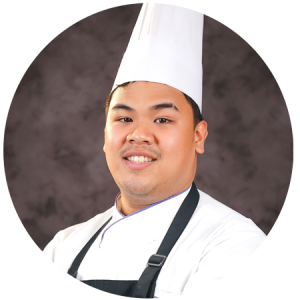 Chef Vergel is a very young and developing Chef in the Philippine pastry scene. He is a graduate of Culinary Arts with specializations in Kitchen Operations in a prestigious university in Manila. He had worked in the kitchens of well known hotels with a background in molding star quality chefs such as Marco Polo Hotel Ortigas and EDSA Shangri-La Hotel. Chef Vergel is work passionate, driven, and innovative. He is a multi-awarded chef who has competed in both local and international Chefs' Meet, bagging medals for categories such as Chocolate Pralines and Petit Fours, Plated Desserts and Boutique High Tea. Apart from competing he also enjoys doing breads and cakes. He is technical and well- knowledgeable in aspects such as baking sciences and pastry histories. The Academy is pleased to have him along our line of great pastry chefs to inspire and share his craft to the world.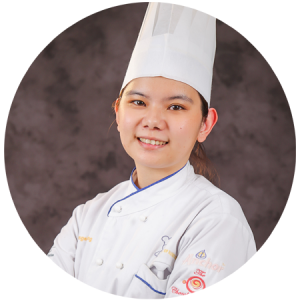 Angelica has been around the Academy for many of our yearly Pastry Forums and Master-classes here in the Philippines and at our headquarter in Kuala Lumpur Malaysia, she is showing that she has a very profound passion for the Art of Pastry and Bakery, with this we are confident that she will be a valuable member to our already strong team here in APCA Philippines. Her academic background is very varied, she is a Bachelor of Arts in International Studies Major in European Studies, Bachelor of Science in Legal Management and Bachelor of Science in Hotel, Restaurant and Institutional Management Major in Culinary Arts, her Passion for Pastry and Bakery has changed her direction and thus she worked in the Pastry Departments of some of the 5 Star Hotels in Manila. She will now pursue her dream to pass on her knowledge to all the aspiring new Pastry Chefs and Bakers out there.