PASTRY ARTS FULL-TIME PROGRAM
Meant for those who want to pursue their career as a Professional Pastry Chef.
---
Duration: 10 Months
Days: Monday - Friday
Timing: 9:00am-5:00pm
---
PASTRY ARTS PART-TIME PROGRAM
Meant for people who want to pursue the course as hobbyist or for working professionals.
---
Duration: 3 Months
Days: Saturday - Sunday
Timing: 9:00am-5:00pm
---
INTENSIVE PROGRAM
Topic explore high level of expertise in subjects such as entremet, petite gateau, glacier, breads and more.
---
Duration:8 weekends
Days: Saturday - Sunday
Timing: 9:00am-5:00pm
---
CULINARY ARTS FULL-TIME PROGRAM
Our full-time program offers a hands-on program under the supervision of our world-class in-house Culinary Chefs.
---
Duration: 9 Months
Days: Monday - Friday
Timing: 9:00am-5:00pm
---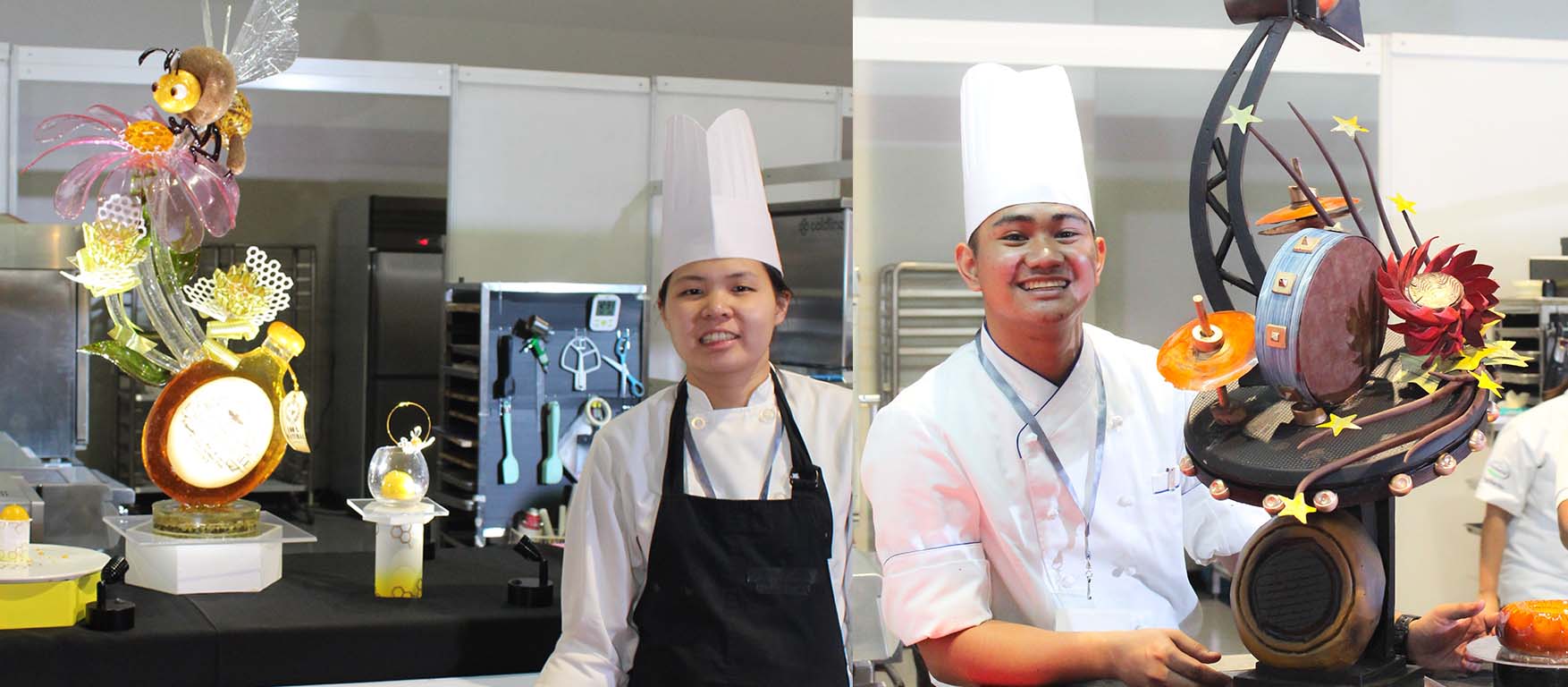 PHILIPPINE PASTRY CUP
Chef Janelle Toh and Chef Anthony Segubiense.
Winners of Philippine Pastry Cup 2019. Official Philippine representatives to Asian Pastry Cup 2020 in Singapore.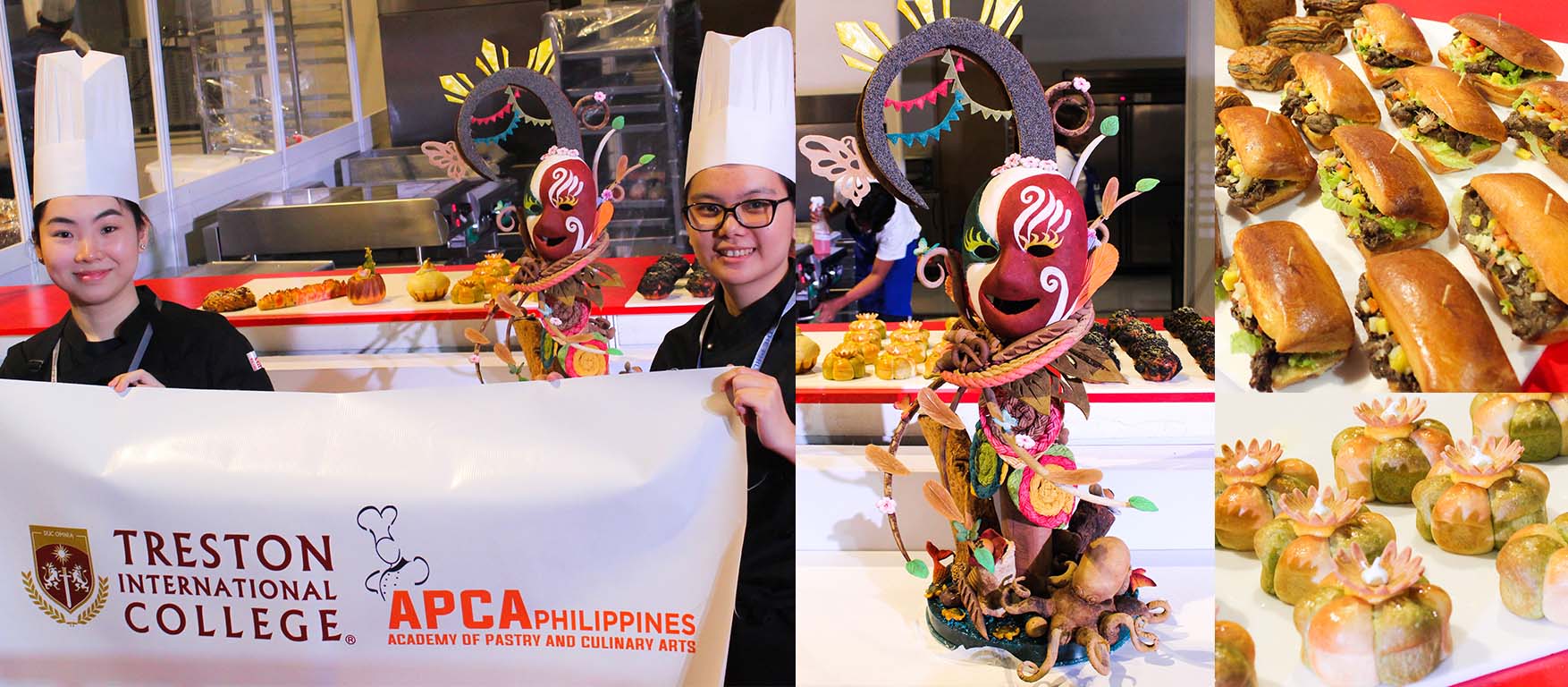 WORLD OF BREAD CONTEST
Chef Angelica Hong and Chef Leane Lim.
Got the highest score during Philippine Culinary Cup - World of Bread Contest 2019.

Having been trained by current Pastry World Champions and MOFs, I'm proud to say that they have equipped me with ample skills and knowledge that I needed in order to pursue my passion in pastry arts in the hospitality industry. I highly recommend the 9-month course, which will provide you extensive knowledge on theories and more importantly, the hands-on training where students get to make the product from scratch. From making basic french pastries and petit gateaus to producing sugar and chocolate showpieces. It's basically an all-in-one course to get you fully equipped and to be industry-ready.
Kit Sales
Pastry Chef, Diamond Hotel Manila

From preparing cakes in our school to preparing my very own dessert 😍😍😍 I'll always thank the Academy of Pastry & Culinary Arts Philippines especially my chefs  for my knowledge and skills to execute good pastries and for being my inspiration regarding attitude towards work. APCA Philippines is not just a pastry school.. It's a life changing for me 😊
Diana Gale De Lemos
Pastry Chef, New World Hotel Makati

THIS IS BEST PASTRY SCHOOL NOT ONLY IN THE PHILIPPINES BUT IN THE WHOLE OF ASIA.
Having been trained by World Class Chefs, MOFs, and World Pastry Champions, who were very generous in sharing their techniques, I can proudly say that we were prepared to face the cutthroat pastry industry. With their full hands-on classes we were given the finest training for pastry course anyone could ever ask for. The techniques taught to us were everything we needed to understand pastry arts better. It was not just about doing the recipes but understanding the sciences behind them which made us learn everything by heart. My time with APCA has been a dream come true and I am and will be forever grateful to the chefs who were with me all throughout my beautiful journey. I'll definitely keep on coming back to this place I call my 2nd home.
Romila Roque
Technical Chef, LTH Food Industries, Inc.

I did some alot of research all the pastry courses in the Philippines and I found that APCA is the best school.
All the chefs here are very knowledgeable, they are very passionate..their passion is contagious, you almost like you want to be like them.. Teaching infront of us is Top Patissiers which is really amazing!
Gerol Nulud
Pastry Chef, Royal Air Force Club, Londok, UK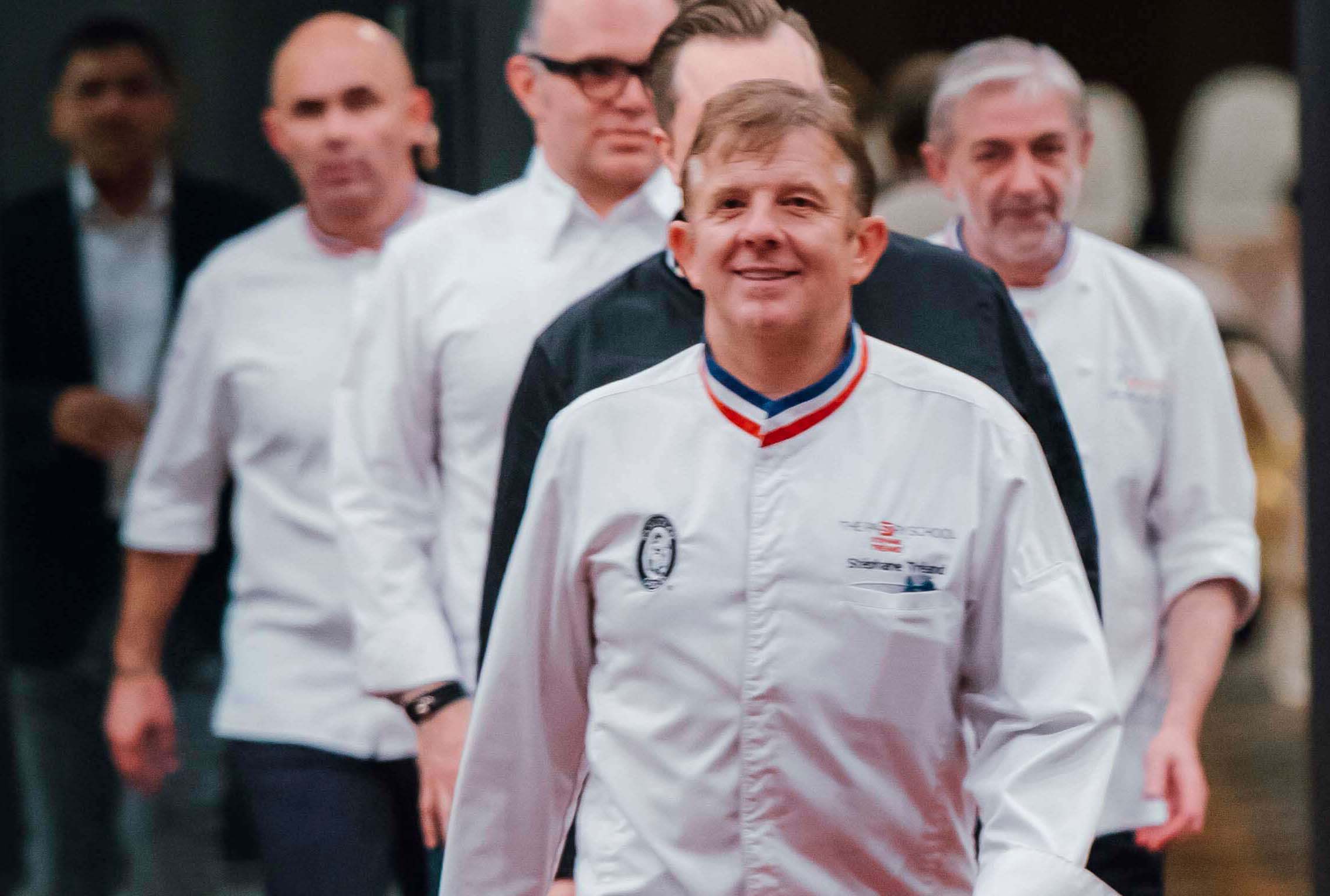 Welcome to APCA Philippines
Academy of Pastry & Culinary Arts
We are an International Pastry and Culinary school based in Treston International College, Bonifacio Global City (BGC) Taguig, Philippines. We offer a hands-on program, which is under the supervision of our in-house Chefs and also a great team of visiting guest Chefs from our Malaysian Academy.
---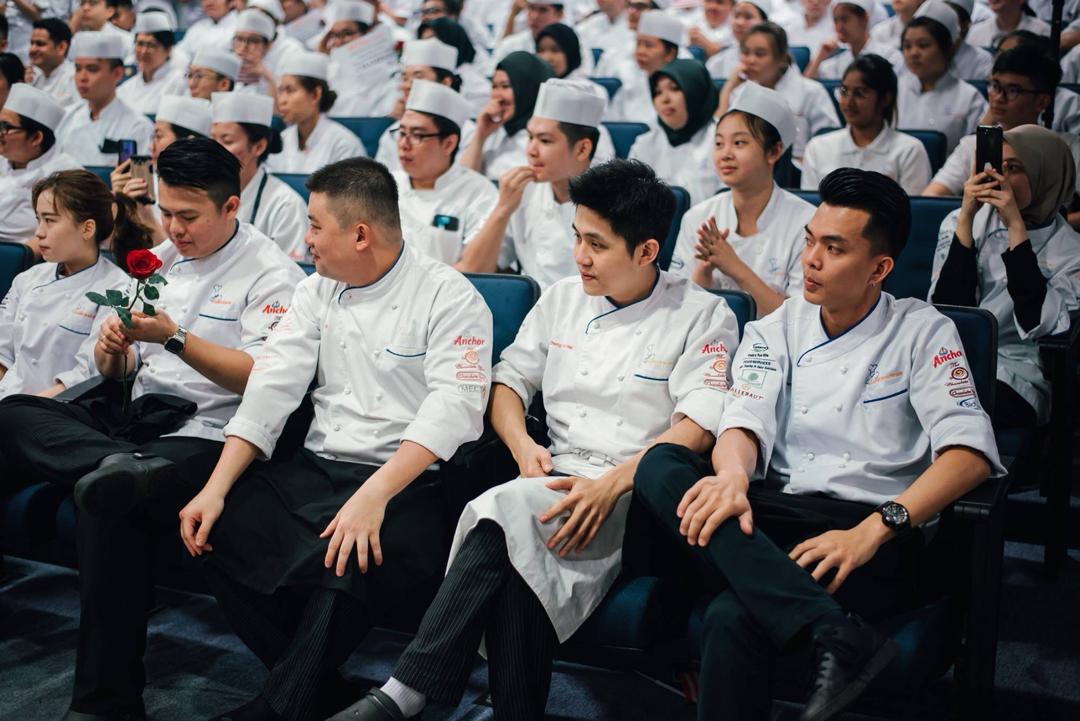 Why APCA Phillippines?
Few Reasons to Choose Us
We are World Pastry Champion 2019.
School of International repute with centres in 7 cities in Asia.
1: 14 ratio of Chef vs Student per class.
Complete hands-on training. Each student will have to make her/ his own products.
40 Hours of training per week.
A total of 1440 Hours of practical training in 9 months program.
Free Intensive Training at our Malaysia centre for Advanced Diploma Students in Pastry.
Our Chefs Won/represented various National and International competitions.
Visits by international faculty from Malaysia on a regular basis.
International students are welcome to apply.
All within International-Standard Facilities.
Visa and accommodation assistance.

---