Master class - 3 to 4 days workshop 
Our 3 to 4 days Master classes are for Hotel Professionals, Pastry Shop owners, Pastry Instructors and Pastry enthusiasts. It will be a combination of Hands-on and demonstration. The participants will have an opportunity to create recipe under the supervision of the experts. The Master chefs will share the tricks of the trade, valuable tips, new technology and concepts that will allow them to expand their knowledge and skills.
Visiting guest chefs 2020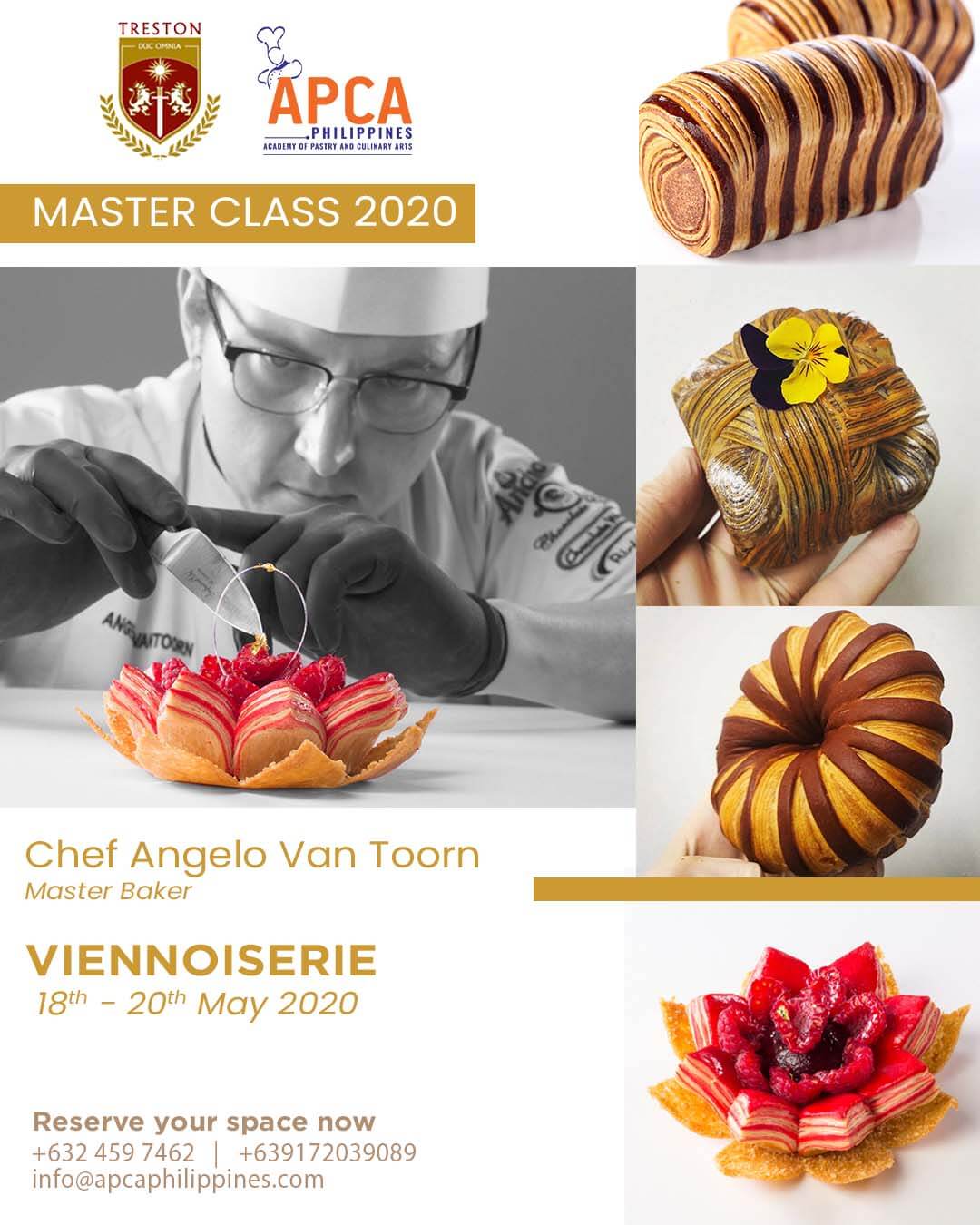 Chef Angelo Van Toorn graduated from Johnson and Wales University where he obtained degrees in both Culinary Arts and Baking and Pastry Arts. He continued on to work for Michelin Star Chef Michael Mina for several years. After leaving the Mina Group, he began working for The Four Seasons Hotels and Resorts travelling across the states to improve and establish baking programs in several Four Seasons Hotel including Miami, Palm Beach, Chicago, Vail and Denver Colorado. He joined the Academy of Pastry Arts Malaysia in January 2015. He currently is a certified Baker by the Retail Bakers Association of America as well as a Long Term Member of the Bread Bakers Guild of America.
Have Any Question? Ask Us NOW!