3 to 4 days workshop, Master Class 
Our 3 to 4 days Master classes are for Hotel Professionals, Pastry Shop Owners, Pastry Instructors and Pastry Enthusiasts. It will be a combination of hands-on and demonstration. The participants will have an opportunity to create recipe under the supervision of the experts. The Master chefs will share the tricks of the trade, valuable tips, new technology and concepts that will allow them to expand their knowledge and skills.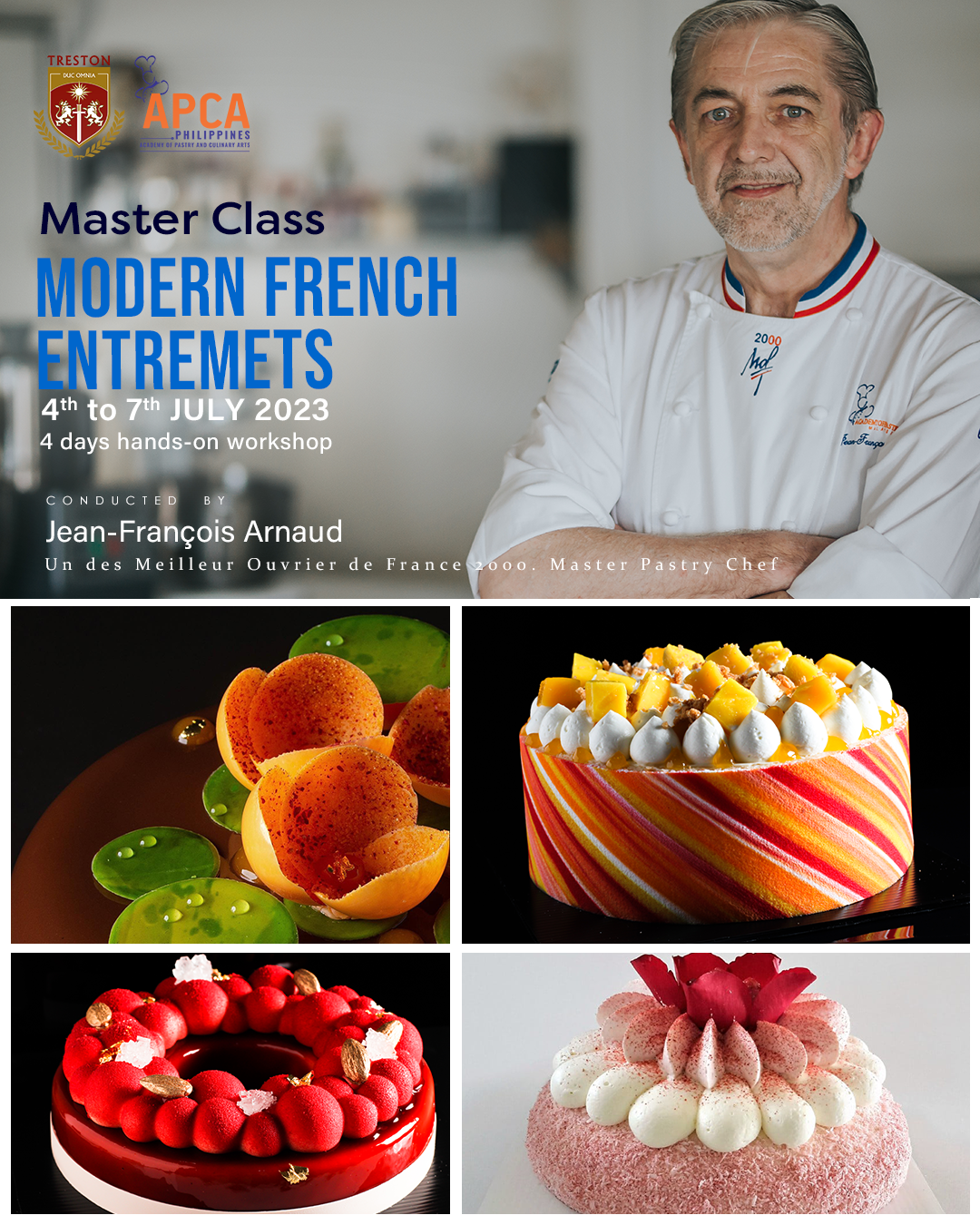 MOF Chef Jean-François Arnaud is an International consultant in Pastry & Bakery since 2006. He is based in Malaysia from where he travels all over Asia and Middle East to conduct training and workshops for professional pastry chefs. He is MOF 2000 which means One of the best Craftsman of France in Pastry and Confectionery. He has been associated with best Pastry chefs and publications of the world like Thuriès Gastronomie Magazine for whom he created monthly recipes for 10 years, Bakery & Pastry Magazines Asia & North America.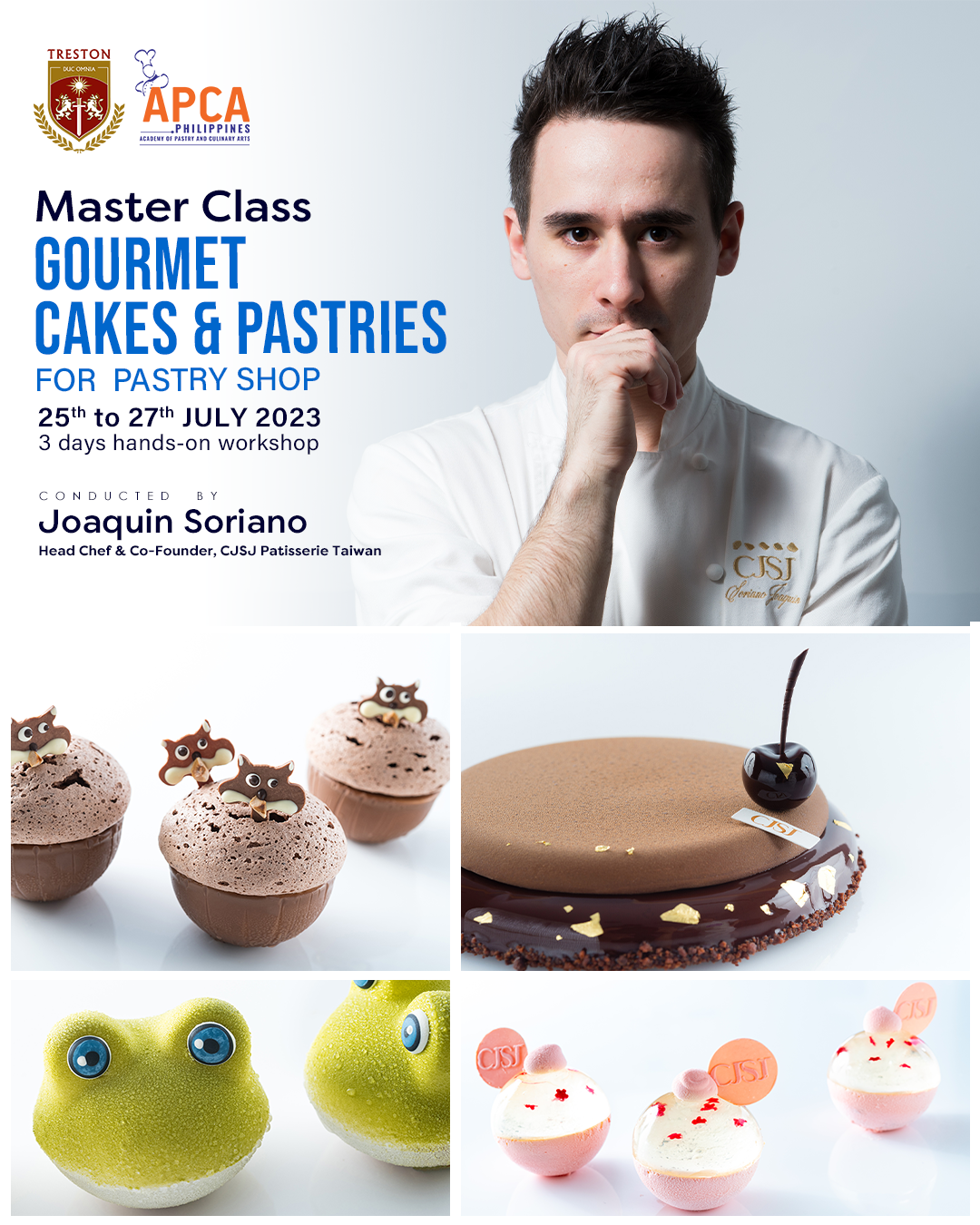 Master of Petite Gateaux. Co-Founder of CJSJ Patisserie, Taiwan. His training as a pastry chef led him to distinguished establishments in his native France. Although he assures that he came to pastry by chance, his competitive mentality has helped him to keep growing and chart his own personal path. In it, his love for children's aesthetics and Japanese culture are apparent for example. His strawberry tart, the Paris Brest, the babá, Magic, or the frog are some of the creations that have reported the most success and popularity. Although his operations center is in Asia, he undoubtedly ranks as one of the young talents that continue coming out of the French pastry quarry. https://www.sogoodmagazine.com/pastry-chefs/joaquin-soriano/